08/26/14
This came in from Dorothy Hodgens Neubauer, Class of 1958:
My brother Robert Hodgens, St. Thomas Aquinas class of 1963, passed away on June 18, 2014. We was a retired police officer from the Port Authority and lived in Hobe Sound, Fl. He was sweet, funny and quick witted, but first and foremost a man who loved his family. We miss him deeply.
There was also a link for his obituary -
http://www.legacy.com/link.asp?i=ls000171399828
11/03/12
This came in from Rita Fischer (Class of 1962):

Hi, I am Rita Fischer and I graduated St. Thomas 1962. I lived on 7th street next door to Diana Garrone and Joseph Garrone. I am not sure if you posted that Joe died March 2011 (Note: see below...) from Cancer and Diane died on Monday 10/29/12 from Cancer as well. This is a great loss to anyone who knew Joe or Diane. Please let this be known to any of the friends that may not know.. Thank you....
12/06/11
This came in from Mark Corrao (Class of 1978):

I'm sorry to report that my cousin Vickie Nesbitt-Gentile from the class of 1969 succumbed to ovarian cancer on August 1, 2011. She died in Honolulu, Hawaii after living there the past 19 years.
11/09/11
Hi, John,

I just wanted to let you know about the passing of Dianne Murray (class of 1965) on November 3rd so you could pass it along to STA alumni. Dianne succumbed to lung cancer after being diagnosed only last April. She was living in Coconut Creek, Florida where services were held.

I hope things are well with you!

Best,

Diana Magno
(Class of 1965)
Note: This came in the other day from Lenny Massab, Class of 1958, who received the news from Kathy (Kelsch) Monachino (Class of 1958). Thanks also to Lizzi Isenberg Canale (Class of 1964) for letting us know about Anthony.
Sad news, again. Anthony Venturelli, Class of 1958 passed away on Sunday, August 21st due to a hospital-borne infection called MRSA.

He was 67 1/2 years of age.

Kathy wrote:

I believe he attended, as did I, the 2005 and 2009 STA Reunions. So very glad to see the big guy once again. I enjoyed my time with him. Did talk to him on the phone from time to time, but regrettably, not lately.

Anthony is survived by his son, Anthony, Jr. and his brother, Bruno (Class of 1963) and Judy Fonti his companion of 29 years.

Please send your condolences to -
Judy Fonti
760 Ridgedale Ave.
Woodbridge, NJ 07095

Bruno Venturelli
879 Harrell Avenue
Woodbridge NJ 07095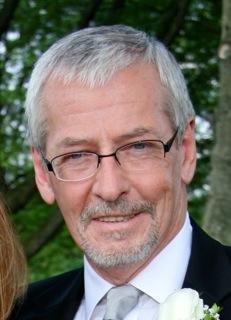 Michael P. Burke, 60, of Crosswicks, NJ, finally succumbed to complications related to a bone marrow transplant to combat leukemia just before midnight on Sunday, Aug. 14, 2011, at the Hospital of the University of Pennsylvania in Philadelphia. Born in England, Michael, his Irish parents, Michael and Nora Burke, and his older brother, Martin, immigrated to the U.S., settling in Brooklyn, NY. He held a B.A. from the College of Staten Island but was most proud of his master of social sciences from Bryn Mawr College (May 2000). He lived in Dublin for two years, where he trained as a chef. He then moved to Philadelphia, where his brother lived, and trained to become a paralegal, working with Center City law firms. After nearly dying when he was 29 due to being in a coma from undiagnosed diabetes, Michael turned his life around. He went back to school and started working in addiction counseling and with the mentally ill in Philadelphia. He then worked in Ancora State Hospital in New Jersey and eventually worked in disability services for the State of New Jersey. He met his future wife, Lisa Ann Ciaston, while they both worked at Ancora, and they married last summer. She was the love of his life and he finally found peace and happiness in her arms. They have been Crosswicks residents for the past three years. There will be a Memorial Mass at St. Paul's Church, 214 Nassau St., Princeton, NJ, at 11 a.m. on Saturday, Aug. 27, 2011. Donations, in lieu of flowers, should be sent to Save the Children, 54 Wilton Rd., Westport, CT 06880, or visit savethechildren.org. Arrangements are by Kimble Funeral Home, Princeton, NJ. To extend condolences or share memories, please visit TheKimbleFuneralHome.com.

02/17/11 - We had some sad news last year. My mom, Barbara Boorman passed away on September 5th, 2010. She was born in 1931 and graduated from St Thomas Aquinas in 1945. See was at the first reunion. Please remember her in your prayers.

Marie Boorman Hale, class of 1971

12/04/09 - Another of our STA family has passed away. My brother, Edward F. Sanger Jr., passed away on October 14th,after suffering a massive stroke. He graduated our school in June,1954. He spent 4 years in the marines. He is survived by two children and five grandchildren, our mom, our younger brother, John and myself. He was buried with full military honors at the Pinelawn National Cemetery in Farmingdale, NY.
Please remember him in your prayers,

Robert (Bob) Sanger, class of 1957

Maureen Moore-Cook, STAClass(2) of '58 passed away July 28, 2006
For many years she was a school nurse in Jersey city where she was living up until her death for about 25 years. She was married to Albert Cook and she had no children. She died in 2006 of cancer. The Moore family had a long history with St Thomas in Brooklyn. A distant relative even worked on the construction of the present church building. Her parents are Thomas and Muriel Moore of 11th st. in Brooklyn between 3rd and 4th ave. They have both passed and had their funerals at St. Thomas. They had 8 children; all attended St. Thomas. The first one, Thomas Jr. class of 56, Maureen class of 58, Kenneth class of 61, Kathryn class of 64, Kevin class of 67, Kerry class of 69, Karlene class of 71 and Kelly class of 72. Sadly, Kevin of the class of 67 died in 1974.
To the class of 1963,
I am sorry to say that my mother passed away early this year (1/25/08). I know that some of you had her as a subsitute teacher in the 4th grade and, in fact, at the 2004 reunion, there were a few who remembered her. She had gone through a fairly serious surgical procedure in November of 2007 but we thought she was getting better and then, just like that, her heart gave out. I am sorry that it has taken me so long to post this, but I hope you will remember her in your prayers,
Jim Sanfilippo '63
12/6/07
Guys,

Sad news:

Dominick Capone passed away on Monday, 12/3. He was married to Anna Marie Pisapia, STA class of 1961.

No other info.

Regards,

Paul Deceglie '62

Another one of our family has passed:
Dennis Buley, class of 1962 passed away on December 1, 2007 in Spring Hill, Florida.
Regards,
Paul Deceglie, '62
Dear Fellow Classmates:
It is with great sadness that I must inform you of the death of Joseph Frank Perretti (Joey). The following is the wake and funeral information. Although many of you were informed yesterday either by phone or email here is more information.
Scarpaci Funeral Home
14th Avenue and 86th Street
Viewing Hours are: 2-5 and 7-9 Monday
The Funeral Mass is 9:45 a.m. on Tuesday 10/16 at:
Immaculate Heart of Mary Roman Catholic Church
East 4th and Fort Hamilton Parkway
Brooklyn, New York
Mass Cards and Condolence cards can be sent to his wife, Alice
Alice Perretti
650 19th Street
Brooklyn, New York 11218
Thanks,
Roseanne Rosenthal, STA Class of '67
To Lenny and all my STA classmates,
I am sorry to say that my brother Kevin passed away yesterday (Saturday October 13th) as a result of lung cancer. He only found out about the disease three weeks ago and things went quickly since.
Some of you knew Kevin or met him once again at the last STA reunion so I thought you may want to know. He leaves four married children and eight grandchildren. The eighth grandchild arrived just this past week.
Here are the details:
Reposing Ralph Aievoli Funeral Home, 1275 65th St.,
(13th Avenue and 65th Street)
Brooklyn.
Visitation Monday & Tuesday 2-4:30 & 7-9:30PM.
Funeral Mass Wednesday 9:45AM St Athanasius RC Church.,
Brooklyn, New York
61st Street and Bay Parkway
Regards,
Jack McFeeley, STA Class of '58
(Note: Kevin's brother ''Ken'' is also deceased, he too died from lung cancer)